Hanukkah Handprint Menorah Craft

This year Hanukkah will be celebrated on Sunday 22nd December for 8 days. At the centre if the Hanukkah celebrations will be the Menorah a sacred lamp with branches and candles that are lit one at a time during the festival.
Traditionally Menorahs used during Hanukkah will have eight candles and one "attendant" candle that is used to light the others but as we have eight fingers and two thumbs, our Menorah's will have ten candles and flames.
Give it a go for yourself!
How to make your Hanukkah Handprint Menorah Craft
For this craft you will need: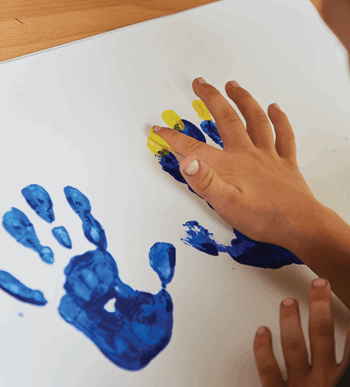 Step 3.
Once your handprints are dry select a colour for the flame of your candle. Using your index finger, dab it in the paint and onto the end of each finger and thumb. Can you count how many flames there are?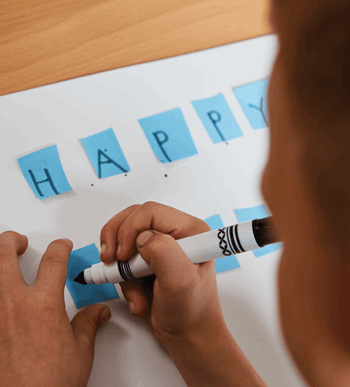 Step 5.
Once you have enough squares it's time to write your message. We've chosen to write "Happy Hanukkah".
Our Favourite Hanukkah Resources