Easter hatching chick craft

Easter is coming and we have an egg-cellent craft to keep the kids entertained. Create a cleaver hatching chick craft using card, paper fasteners and decorations. Your class will have fun showing off their chick hatching from its egg.
What are you waiting for?
How to make your Easter Hatching Chick Craft
For this craft you will need: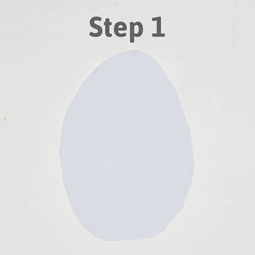 Step 1.
Pick a piece of card, this will be your egg, the colour is up to you. Once you've selected your colour, draw an egg shape and cut it out.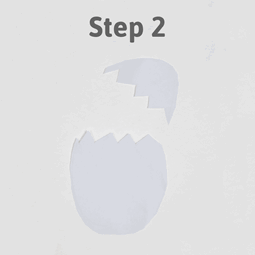 Step 2.
Across the middle of your egg draw a zig zag line and then cut across this line. This will make your egg look like it's cracking open.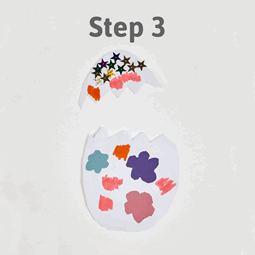 Step 3.
Step 3. Decorate both parts of your egg with whatever decorations you like, why not try adding some Easter shapes from card?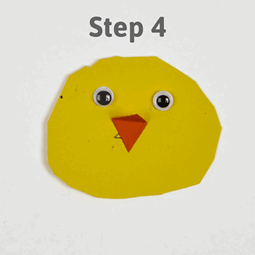 Step 4.
Now take a yellow piece of card, this will be your hatching chick. Draw your chick shape onto the card, making sure that it's not bigger than your egg. cut it out and decorate. We've used wiggly eyes and an orange piece of card for its beak.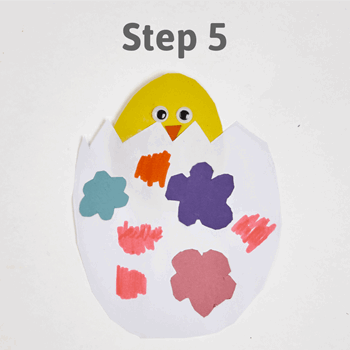 Step 5.
Once you are happy with your decorations, take the bottom piece of your egg and turn it over. Now glue your chick to the egg, be sure that the chick's face is popping out over the top. Turn it back over to see if you are happy with the position.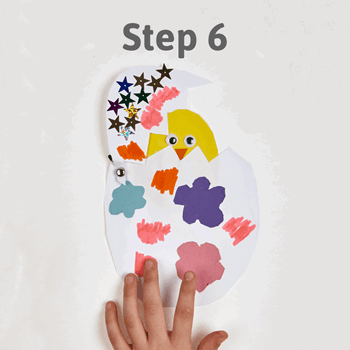 Step 6.
Once the glue is dry, lay the top half of your egg over the bottom half of your chick. Pierce a hole through all the pieces of card. Insert a paper fastener through the hole and secure. You may need to help with this part.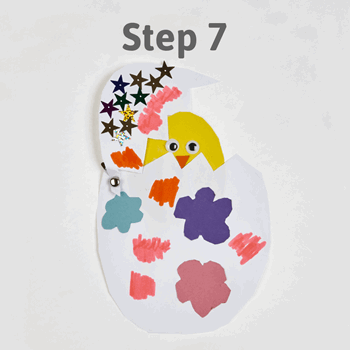 Step 7.
Move the top half your egg up and down and watch the chick hatch.
Our Favourite Easter Resources