Easter handprint chick craft

Easter is coming and we are excited to share this fun and wonderfully cute craft with you. We love these handprint chicks, they can be used to encourage creative play and can also be used as a lovely classroom display. Why not challenge the children to draw around their dominant hand? This will put their fine motor skills to the test. Happy crafting!
How to make your Easter Handprint Chick Craft
For this craft you will need:
Step 1.
There are two ways you can make your chick's body. You can either draw around your hand onto yellow paper and cut it out, like we have or you can paint your hand yellow and print it onto the white paper. It's up to you.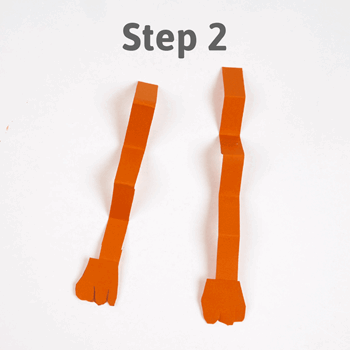 Step 2.
Next, cut two strips of orange card to make the chick's legs. These will need to be folded into concertinas. You will also need to cut out two feet for your chick from the orange card and glue them to the bottom of the legs.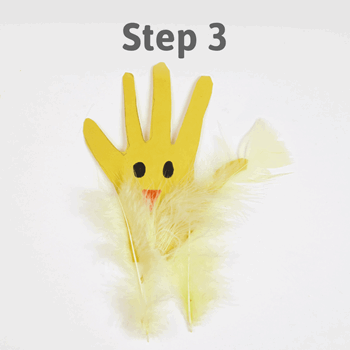 Step 3.
Time to decorate! We've added wiggly eyes, a card beak and feathers.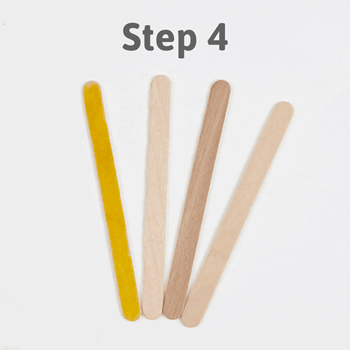 Step 4.
Now it's time to paint on side of a craft stick whatever colour you like, we've picked yellow. This will be the puppets handle.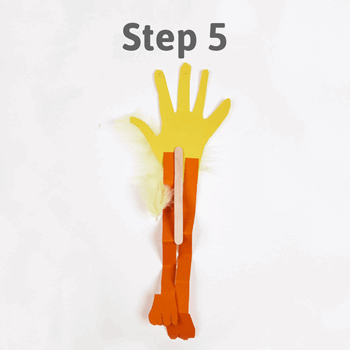 Step 5.
When your chick is fully dry, turn it over. On this side you're going to stick the orange legs and the craft stick.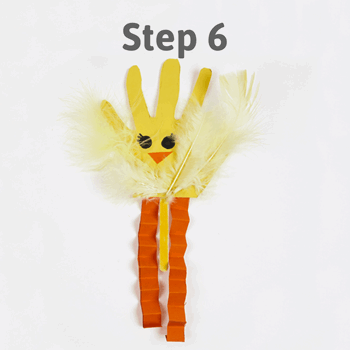 Step 6.
Turn it back over and you have a Handprint Chick Puppet.
Our Favourite Easter Resources