Do You Want to Build a Snowman? 8 Ways to Create Frozen's Olaf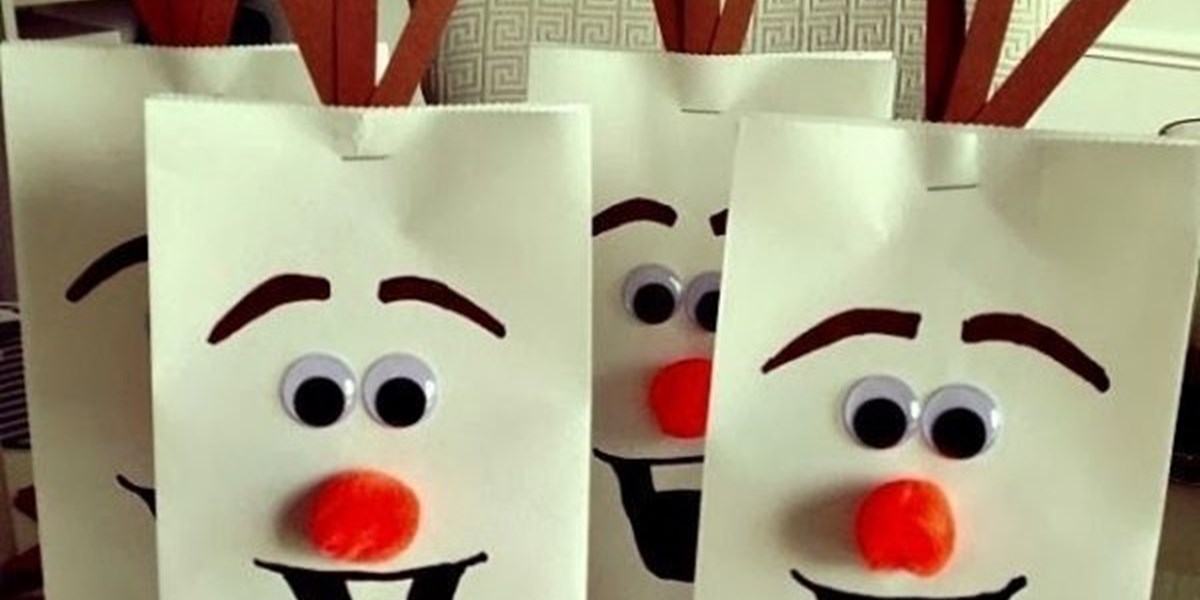 Why not bring him alive in the classroom with these simple arts and craft activity ideas?
1) Use Paper or Polystyrene Cups.
All you need is 2 paper, plastic or polystyrene white cups, some felt material and 4 black pipe cleaners per child! If you don't have any felt in the classroom, you could always use felt tip pens or coloured paper.
Via jdaniel4smom.com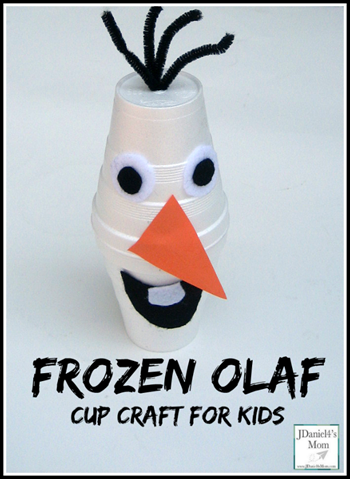 2) Recycle Some Old Toilet Rolls
Everyone has toilet roll holders to bring in. Then all you need is some plain white paper, card or paper for the nose and buttons, googly eyes, and something for the hair and arms. This version uses twigs, but you can choose things you find lying around.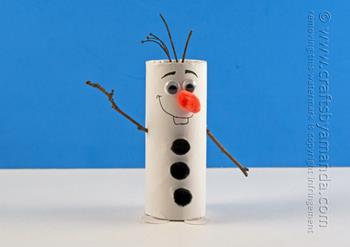 3) Decorating Some Boring Mugs
Plain white mugs can be picked up from a number of places really cheaply. Spend one afternoon with some black and orange marker pens, and you can completely transform them!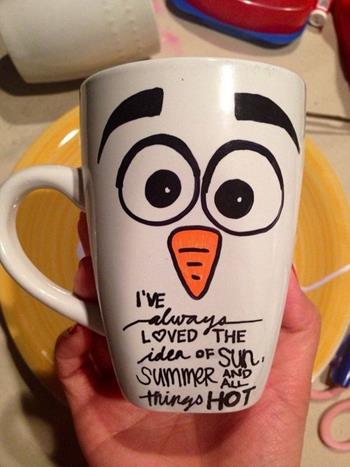 4) Collect Some Old Milk Bottles
Old, cleaned out milk bottles don't require any backing – you're ready to get stuck into designing them straight away! Grab some black, white and orange felt, along with a pair of googly eyes, and you'll have an Olaf to store pens and pencils in no time.
Via mouseearsmom.com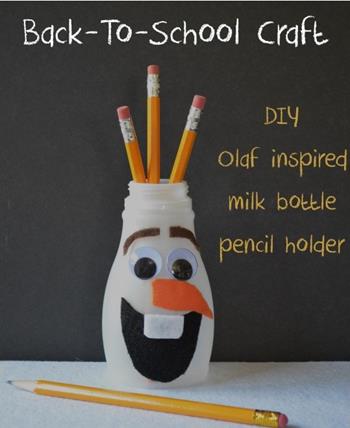 These are really fun bags for children to make, and they can keep any other creations inside them. You can get white paper bags pre-assembled, or if you're feeling creative, make your own. All you need then is a black felt tip pen, some brown card, googly eyes, and a ball of orange cotton wool (painted or pre-coloured)!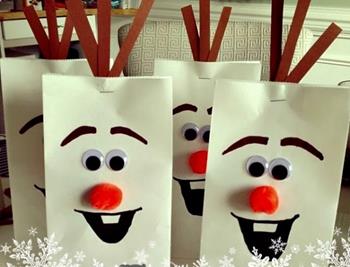 6) You Could Just Cut Olaf Out
If you don't have time to make an Olaf, then you can easily print out some pre-designed body parts and have your class cut him out and stick him together. They could even re-create scenes from Frozen where he loses his head!
Via sensiblysara.com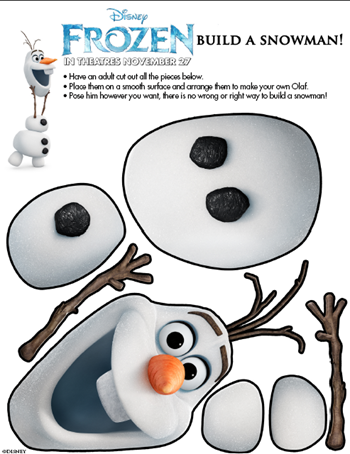 7) Or You Could Teach Your Class How to Draw Him
In just a few simple steps, it's really easy to learn how to draw Olaf, and this a great activity to develop fine motor skills.
Via dragoart.com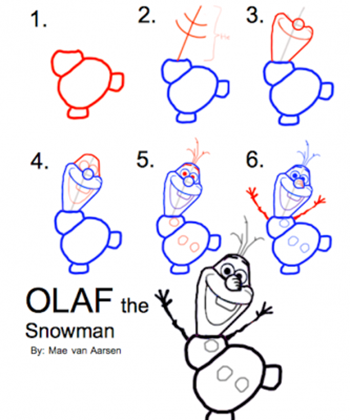 8) Finally, Why Not Create A Life Sized Olaf on the Classroom Door?
For a great activity the whole class can contribute to, you can easily create a new door decoration with Olaf right in the middle. Groups of the class can draw and cut out different body parts, whilst each child creates their own snowflake to stick up as well.
Via pinterest.com