Creating a Winter Woodland
We've been taking some inspiration from nature this year for our Christmas crafts, using pine cones and sticks to make some woodland friends. What's great, is that they use minimal plastic, but with a few tweaks they can be completely plastic free.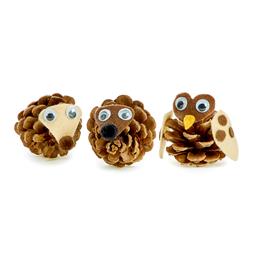 These little friends are super simple, just take a pinecone and glue the decorations you want into place. We've used pom poms and eyes to create an owl and some hedgehogs, but with a little imagination you can create any woodland animal you want. Don't forget to share your creations with us on Facebook!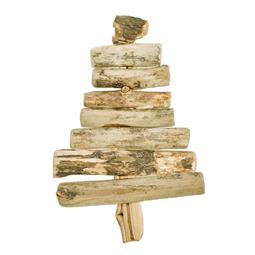 To make these Nordic style trees, select at least 10 pieces of wood sticks all different sizes and lay them out in the shape of a Christmas tree (long pieces at the bottom short pieces at the top), then simply stick them into place.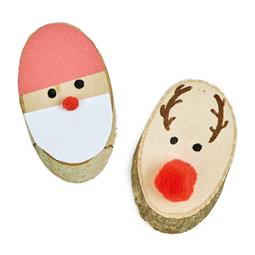 These characters are a great activity for children as they make perfect take home gifts. We've used pom poms and card to make a reindeer and Father Christmas, but why not try making snowmen, 3 kings or any other festive faces?