Are you taking part in International Talk Like A Pirate Day?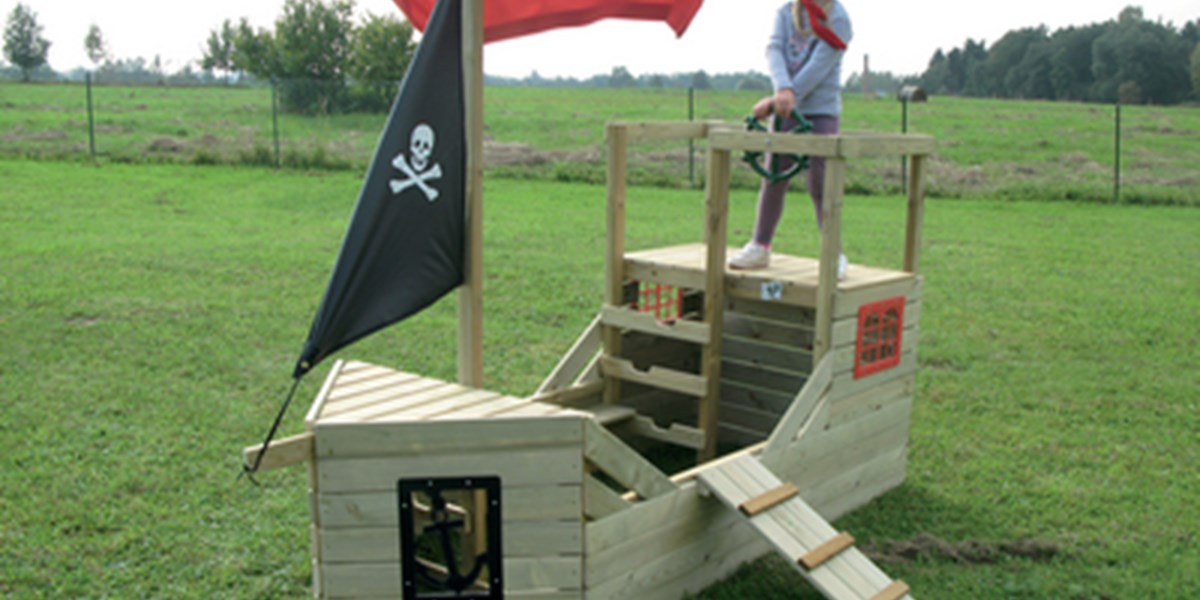 Tuesday 19 September is International Talk Like A Pirate Day, and our friends over at Teachwirehave put together this fantastic article detailing their top 9 resources to help you celebrate……
Setting sail
So where did International Talk Like a Pirate Day all begin? Well, actually, it used to be just National Talk Like a Pirate Day here in the UK, before it fittingly crossed the seven seas. So what famous place with a potent pirate past birthed this global sensation? Bristol? The Devon coast? Southampton? Nope. It all started on a racquetball court, when John Baur and Mark Summers began remarking on their game with phrases like "That be a fine cannonade," and "Now watch as I fire a broadside straight into your yardarm!".
Find out more about how that developed on the official site
Treasure map
The always-excellent DK Findout! Interactive pages are full of facts and figures, and the pirate's entry is no different. Discover more about pirate history and sort out truth from folklore.
The pirate code
You may have already plundered a pirate topic in KS1, but revisiting men of low moral fibre in KS2 can yield fresh spoils.
This book topic for The Usborne Official Pirate's Handbook lets you explore morals And ethics, discover nautical geography skills and see what foods keep well for long journeys at sea.
See how your students would get on in this the cutthroat environment, and get the free book topic PDF here.
Pirate investigator
In this lesson plan for EYFS and KS1, Judith Harries explains how a 'pirates' setting can serve as a rich backdrop to an impressively diverse range of learning activities for different ages – from painting treasure, to learning about the importance to caterpillars of effective camouflage.
5. Treasure Island
This BBC animated version of Robert Louis Stevenson's classic is broken into 10 short videos for KS2 students. Each one comes with printable text and teacher's notes, and there's even seven singalong songs set to the story if you want to extend the lesson.
Pirate tales
One of the best things about pirates is their folklore. Tales of adventure, treasure and sailing into the unknown. Whether they're fictional stories, fantastical embellishments or outright tall tales, they're all fun.
How to be speakin' pirate-like
There are a number of pirate vocabulary lists online, but this one is not only a nice length (you don't want to spend all day teaching 500 different words and phrases) but it also has a few handy little starter tips like these: Double up on all your adjectives and you'll be bountifully bombastic with your phrasing and ropping all of your vs will get you words like "ne'er", "e'er" and "o'er", Instead of saying "I am", sailors say, "I be"!  Find out what a swaggy is here.
8. Online pirate translator
Can your pupils label the eight different parts of a pirate ship flagged up in this illustrated worksheet for KS1 And KS2 English?A huge thanks to Teachwire for sharing this great article.
9. Pirate ship activity sheet
This simple utility works much as you'd expect. Type in your text, hit the translate button, and have it "translated" into pirate speak. It could just be a bit of fun, or a helpful tool for younger learners to use in your day's activities.
A huge thanks to Teachwire for sharing this great article. (all information and images sourced from Teachwire Early Years)