3 Simple Spring Craft Ideas

Spring time is upon us, and with Easter around the corner, there's no better time to get your class involved in a range of craft activities. Here's a few ideas to get you started...
How to Make an Easter Sun Catcher
Brighten up your classroom this Spring with these Easter sun catchers.
Cut out your Easter shape on the black card. We have created a bunny, an egg and a chick. You could even print out a template if you want?
Inside the outline of the figure, cut out the same shape so you end up with something like this.
Cut out lots of small triangles using each colour of the tissue paper. Finally PVA glue all the triangles to the sides of the black card and work your way inwards.
Your Easter sun catchers are ready to stick to your windows and brighten up your classroom this spring.
How to make Paper Plate Pals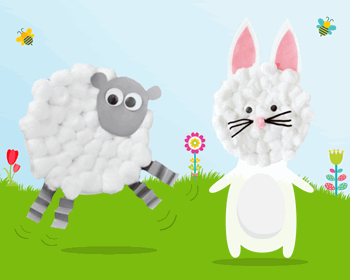 These paper plate pals make the perfect take-home gifts. We've made a cute Spring Lamb and Easter Bunny... but the possibilities are endless!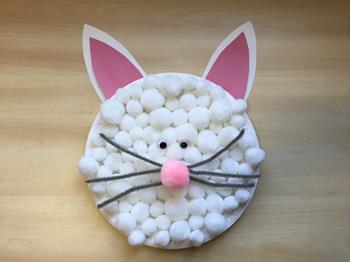 Stick the Pom Poms down to the paper plate using the PVA glue and add your animal features like this cute Easter bunny.
Play around with shapes to create different animals. We love this Spring lamb too!
How to Make Lollystick Spring Chicks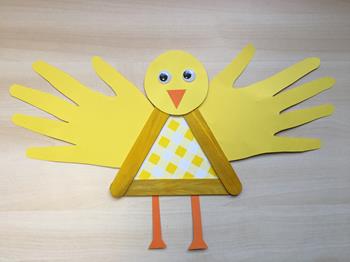 A few craft essentials are all it takes to make these feathered friends.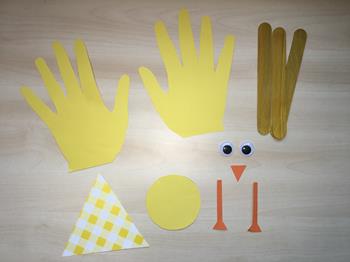 Have your little ones cut around their hands to make the chick's wings, a triangle for the body and a circle for the head. You will also need to cut a tiny nose and feet.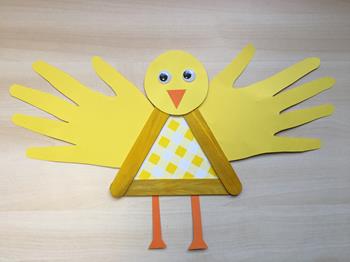 Attach everything to the lolly sticks to create your simple Spring chick!