Hope Education
2 Gregory Street
Hyde
Cheshire
SK14 4HR

T 03451 20 20 55
F 0800 92 91 39
E 0rders@hope-education.co.uk
W www.hope-education.co.uk
Dear Head teacher,
Hope Education is the home of inspirational and best-value resources for schools. Education is our passion and is at the heart of everything we do, but we also understand the severe budget constraints you are facing and have therefore decided to invest over £4 million to lower our prices to give you significantly better value.
We've worked hard to identify the products most frequently bought by schools, and have dropped the prices of over 700 essential art & craft and stationery resources – and these are available now, exclusively on our website.
No other supplier is doing this, and this is not a time-limited discount promotion.
This is an investment in lower prices for you, because we understand you need this change to allow you to reinvest the savings back into your school.
To make it easier for your school to secure this best value, our website has a new online price comparison tool so that when you shop online you can see how much you are saving. It will clearly and simply show you the savings you can make if you shop with us instead of The Consortium or TTS. We are the only supplier offering you this time saving, visible, price comparison tool.
You can also be confident in the quality of our own-brand products, which is why your school should also take advantage of our new Switch & Save functionality. Switching from big brand items to our better value, lower cost own-brand Classmates alternatives is made easy on our website. When you add an item to your basket, we will automatically offer you the Classmates alternative and show you how much you can save. You can then choose the lower cost option instead – ideal for saving even more on everyday essentials. Over 7,000 schools are already benefiting from our Classmates range.
You can view the offer and product ranges here
Please share this with your colleagues and surrounding schools so they can benefit from our £4m investment. We want all head teachers, school business managers and bursars to know that we are serious about saving schools money. 
Save money. Love Hope. 
Kind Regards,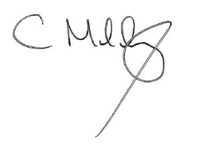 Chris Mahady
Managing Director